"Absolutely the best CRM that I have ever used!"
TRADE SCHOOL MANAGEMENT SOFTWARE
BUNDLED WITH: WEBSITE SERVICES, LMS HOSTING, SEARCH ENGINE MARKETING
Based on 30+ combined years experience working as teachers and administrators in post-secondary schools, poliSCHOOL is vocational school software used to enroll students, manage daily school operations, and securely store student records. It's an all-in-one solution: a cloud-based admissions CRM and student information system that staff and students can access from anywhere with an Internet connection.
poliSCHOOL combines school admissions CRM software that's specifically designed for enrolling post-secondary school students with an online student information system so you can securely enter grades, attendance, accept tuition payments, upload documents, and countless other tasks.
As an added benefit, bundling with poliSCHOOL marketing and webmaster service packages allow you to streamline all your online assets with a single vendor…
The end result: lower cost and greater productivity!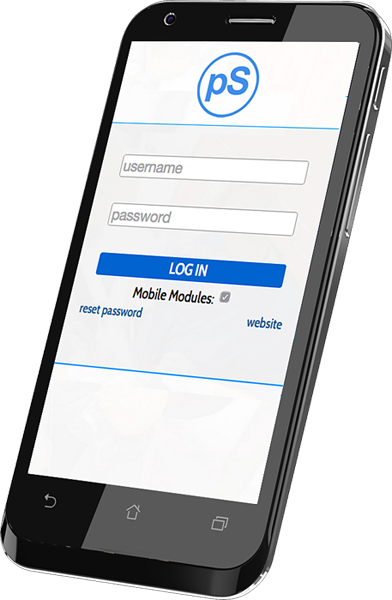 "I love poliSCHOOL, I have been doing this type of work since 2002 and this is absolutely the best CRM that I have ever used!"
"poliSCHOOL has been easy to learn and to train others on. My admissions team says it has changed their lives. We are very pleased!"
"I cannot recommend this company enough! The portal is very user friendly for the students, administrators and instructors. I especially love the fact that when you are in need of customer service the wait time is very little and you are dealing with a live person! I give poliSCHOOL a 10++"
"Your team should be awarded the Fastest Response Award!!! You guys are awesome!!!"
"When I was first introduced to poliSCHOOL I was both intrigued and a bit apprehensive about what kinds of changes I'd be facing with our schools current process of enrolling students as well as communicating with them. Needless to say I was a bit overwhelmed. But after some time and a few training sessions I became more and more familiar and grew to really like the changes. It has eliminated a lot of manual record keeping and it is always easy to find a students current or past records. Bookkeeping or payment tracking has been wonderful . Finally the support of the staff that is at our beckon call when needed is unmatched. I can say I am extremely happy for the change we made to this online portal."
"Every time we have a new idea we'd like to see added to poliSCHOOL Paul has done it for me!  He always makes me feel like my issues are his #1 priority and he does it with a smile!!  Even when I mess something up he fixes the error and makes my day."
"What is not to love about poliSCHOOL. All in one CRM, Students Record Keeping, Scheduler, Paperless Filing, Receive payments, it allows us to stay in contact with our students via e-mail and text and so much more. But most importantly is the Fantastic customer service, Paul really goes out of his way to help in any way he can. If you need something specific just voice your idea and he will try his best to assist you and make it happened. But most importantly it's affordable especially if you're a small school with a strict budget like us. I'm so glad I was referred to poliSCHOOL it has changed the way we do things in our school."
"I would highly recommend Paul and poliSCHOOL to any small to medium size trade school.  Paul has taken us under his wing and helped us grow our single location by over 400% in the first year using the poliSCHOOL program.  We are now in the process of opening up multiple locations in multiple states; thanks partly to poliSCHOOL and how good of a program it is.  Stop thinking about it and sign up!"
"I appreciate how responsive the poliSCHOOL staff is! When help is needed they are always there to help navigate through the problem quickly and efficiently!"
THE BEST SCHOOL MANAGEMENT SOFTWARE FOR TRADE SCHOOLS
All-In-One Solution. Unrivaled Support. Bundle Pricing.

"When you choose poliSCHOOL all vocational school management software features are included: enrollment CRM, online grades, online tests and surveys, attendance, tuition invoices and payments, e-doc storage, dynamic content printing and email templates, marketing reports, a certificate designer, student transcripts, custom exports for state and federal reporting, student ID cards, class calendars, student surveys, staff scheduling, automated tasks and bulk HTML emails… all of it for one flat rate.  Plus, you get personalized support from someone who has experience building, managing, and marketing post-secondary schools. No other cloud-based software service is this comprehensive at such a low total price."
School admissions CRM with automated tasks and emails.
Auto-fill doc & email, survey, agreement and online applications templates with digital signatures.
Single and bulk SMS messaging with conversation tracking.
Task calendar with reminders for staff and students.
Custom enrollment requirement
Custom online applications for every program
Integrated IMAP & bulk email
Secure e-doc storage included in monthly rate.
Online invoicing, payments, & ACH with auto-pay.
Custom checklists & forms for every part of the student life cycle.
Online multiple-choice & skills tests
LearnDash LMS integration.
Online attendance (classroom, individual, sign in/out, and automated copying from LearnDash)
Online grades with attached grade sheets and multiple-choice tests. Automatic grade copying from LearnDash into poliSCHOOL.
Certificates and student ID card printing.
Student portal with surveys, class schedules, and automated curriculum week-based access to course files, links and instructional videos.
Unlimited custom exports & reports.
Student document and assignment upload.