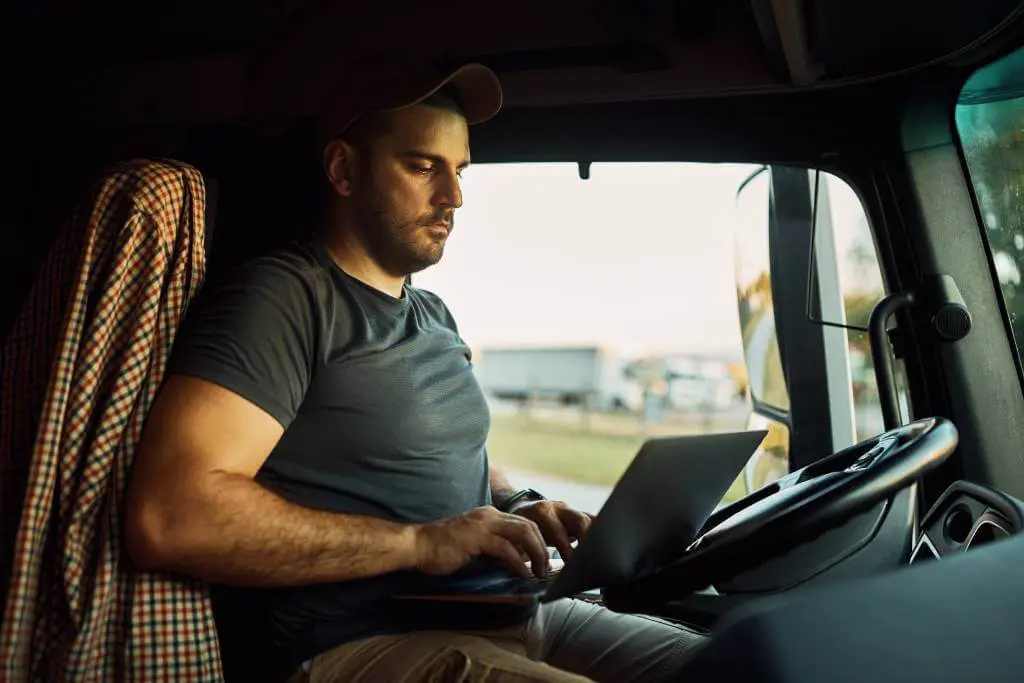 The COVID-19 pandemic has transformed the world of education. With most schools and colleges shut down, the education sector was forced to find innovative ways to deliver learning to students.
This is where Learning Management Systems (LMS) came in handy.  
This method of digital curriculum delivery not only made many trade school highly resistant to closure during the last 3 years, but also set the blueprint for how schools can safeguard themselves in the future – unprecedented global catastrophe or otherwise!
In this article, we will discuss what LMS systems are and why they are important to vocational education (…like CDL trade schools) in the years to come after the pandemic.
A Learning Management System (LMS) is a software platform designed to manage and deliver educational courses and training programs online. It provides instructors and students with the tools they need to create, manage, deliver, and track learning activities. LMS systems are used in a variety of educational settings, including K-12 schools, colleges and universities, vocational schools, and corporate training.
Think of it as your class curriculum delivered through the internet! 
Systems range widely in their capabilities and methodology but what they all have in common is they create a digital classroom where students can get the same (or similar) education that they would receive in a "brick-and-mortar" environment. Whether it be all online learning (…full curriculum delivered digitally to students) or "hybrid learning" – where partial education is delivered through the online LMS …usually the lecture and retention assessment components (tests and homework), and the remaining education is delivered in person (usually hands on, lab work) … the implementation of an LMS diversifies and widens to reach of any schools programs to anyone who can log into the internet via a desktop computer or even a mobile device on the go!
Why are LMS Systems Important to CDL Vocational Schools?
Vocational schools offering training programs for commercial truck driving (CDL) have found great success implementing LMS Systems.  The programs are designed to help students acquire the skills they need to operate a commercial vehicle safely and efficiently by distributing approved Federal Motor Carrier Safety Administrations' (FMCSA) guidelines and approved material that would normally be lectured on in classes.
LMS systems are revolutionizing truck driving schools for the following ways:
Remote Learning: LMS systems allow schools to offer online learning, which was crucial during the COVID-19 pandemic. With LMS systems, instructors can deliver lectures and training materials to students online. Students can access these materials from anywhere, at any time, as long as they have an internet connection. This means that trucking schools can continue to provide training to their students even when in-person classes are not possible.
Interactive Learning: LMS systems provide vocational schools with tools that make learning more interactive and engaging. For example, instructors can create quizzes, simulations, and other interactive activities that help students learn and retain information. This is important because it helps students to learn at their own pace and in their own style, which improves their learning outcomes.
Student Performance Tracking: LMS systems allow CDL schools to track the performance of their students. Instructors can use the data collected by the LMS system to monitor how well each student is doing in the course. This helps instructors identify areas where students are struggling and provide them with additional support. It also helps students to identify areas where they need to focus more attention to improve their performance.
Cost-Effective: LMS systems are cost-effective for vocational schools in general. With an LMS system, truck driving schools can deliver training to a large number of students without having to invest in physical classrooms or hiring additional instructors. This means that schools can offer training at a lower cost, which makes it more accessible to students who may not be able to afford traditional classroom-based training.
Flexibility: LMS systems provide CDL vocational schools with flexibility in course delivery. Instructors can create courses that are tailored to the needs of each student. This means that students can learn at their own pace, and instructors can provide additional support to students who need it. LMS systems also allow trade schools to offer courses at different times of the day, which makes it easier for students who have other commitments to attend classes.
Course Updates: LMS systems make it easy for educators to update course materials. Instructors can update the course content as needed, and students can access the updated materials immediately. This is important because it ensures that students are learning the most up-to-date information and techniques.
Student Engagement: LMS systems can help to increase student engagement in the learning process. With interactive learning activities and performance tracking, students can see their progress and feel more motivated to continue learning. LMS systems also provide students with access to online resources and support, which can help them to overcome obstacles and stay engaged in the course.
CDL schools tend to find the most success implementing the "hybrid learning" model when taking on an LMS.  They let their online classroom handle the bulk of the rules and regulations that students need to be knowledgeable on – including their testing components – and schedule their hands-on portions in smaller, more structured groups.
This was vital during Covid, where large groups of students in class was unsustainable.  However, by going hybrid, many schools saw their programs not only stay afloat, but they were also able to open up their curriculum to a wider demographic past those who were in the local area to take the course.
And with new FMCSA rules allowing CDL vocational schools to deliver CDL A, CDL B & HAZMAT curriculum online, it's becoming crucial to every school to have an LMS presence to maintain competitiveness in today's digital age.
So... Why are LMS Platforms Important to CDL Schools In The Future?
The COVID -19 pandemic was a turning point for the world.  It's changed the way we live, do business and even learn. 
This is a factor that there's no turning back from…
But, with the addition of a LMS, trucking schools in the US no longer have to fear the next global lockdown due to a virus sweeping the nation.  As long as students can connect online, they can learn.
And with that… CDL schools open themselves up to so many more possibilities: imagine offering recertification courses wholly online to truck drivers who are currently on the road.  Or a CDL Class A hybrid course marketed to students in remote areas that allows students to take the bulk of the curriculum on their own so that they only have to schedule their hands-on portions when they can.
Combine LMS platforms with CRM / SIS systems that integrate with each other… you're not only safeguarding your school against the next global shutdown (…perish the thought…), but you're also investing in the future of high-quality education to come.