There are plenty of large (and very expensive) CRM  systems (Customer Relationship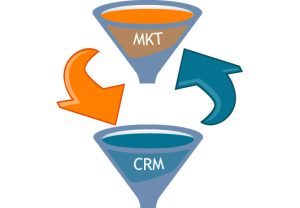 Management) available that are "designed" for private, post-secondary and vocational schools. Why? Because they are THE tool for your admissions team to help usher potential students through the admissions process. Having some form of CRM is a need for virtually any business, honestly, whether it's in paper form scattered all over your desk, or database-driven and entirely an online CRM system.
If you are currently not using a CRM for your school, it's highly recommended, but be sure to shop around because no CRM is "one size fits all"
Here's the basic point: most CRM systems don't understand schools and the vocational or career school process. Most CRM systems are good at one thing: delegating leads, rating them, tracking conversatios, and giving management some reports.
But you're a school…
What about all tracking the steps and all the paperwork required for a student to be fulling enrolled?
What about tracking financing?
What about enrollment caps on the class size for each class?
What about tracking each individual education program?
What about managing open house?
Online applications?
You see… there are a lot of aspects that are specific to marketing education and tracking people with a CRM from the first inquiry all the way through to new student orientation. Most "all for one" CRM solutions are NOT capable of catering to those needs.
As I mentioned, there are systems where you can pay thousands a month, based on the number of users and/or students, that do have aspects for vocational and career schools – but once again, YOU have to adapt to how THEY work.
Getting a custom CRM solution built just for your school ends up being less expensive and both the look, layout, and process can be designed to perfectly first YOUR SCHOOL. Moreover: you own it. Once it's complete that's it: it's yours. No monthly leases, no maximum number of users of leads. Most you pay for after that is if you have new requests to be added to the system.