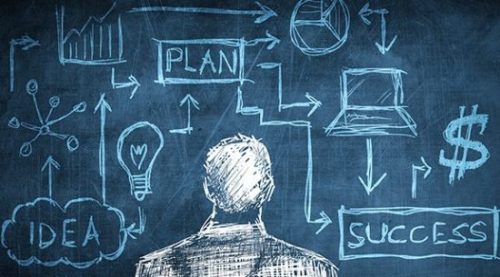 Starting a vocational school is a long process, but not necessarily difficult if you prepare well. The one truth about getting a vocational school approved to operate is the more your staff prepares, the easier – and faster – it will happen. So do the all work ahead of time; not only before your first site visit, but before you even submit the application.
You also need the right kind of school management software that will help you enroll students and ensure you're in compliance with state and federal regulations.
You're probably an expert in your field, and might already have a lot of experience teaching it – but ironically, the knowledge of your industry likely has very little to do with the business of a starting a vocational school. It's the business of education we'll examine in this article.
The steps required in starting a trade school started can be complicated and require more time than most people think. There are a lot of potential pitfalls. That's also what we'll cover in this article: taking your current expertise and translating that into the skills needed to start a vocational school so that you can avoid as many mistakes as possible.
Time and time again, one of the problems I see with new vocational schools is they have all the knowledge to teach the trade, but never took the time to learn marketing, admissions and operations management, nor ensuring their institution is meeting state and federal education regulations.  If even just one of those departments falters for more than a quarter, then your school won't last long.While the steps to start a vocational school can differ somewhat state to state, the general requirements are always the same, and it's important you do them correctly. My point: be smart and over-prepare before you open your school. Plan ahead rather than diving in head first.
To start a trade school you need:
A detailed curriculum.
A realistic business plan.
A system for managing student data (Student Information System)
A course catalog.
Trade industry partners and advisors.
Start-up capital (your own, a small business loan, or investors).
Initial approval to operate your school by the applicable regulatory body in your state. (Federal accreditation comes much later.)
Dedication and a willingness to work very, very long days.
Your Program Curriculum.
It's not enough to have an idea and a general plan. To start a successful vocational school you need details – lots and lots of details. Every week, every day, and every clock hour must be accounted for in your curriculum:
What subjects are you teaching?
What are the learning objectives for every subject and week?
How are those subjects taught? (lecture, labs, a combination. What are the required learning materials?)
How to you assess student progress?
What's the split between lecture and lab time?
How is lab time credited and supervised by staff?
What skills are tested as practical application vs. written?
What's the best order in which to teach all the topics? Why?
How many total hours is the program? Is the clock hour amount enough to award a certificate or a diploma in the area of study?
How does each subject you teach prepare graduates for getting and keeping a job?
All these answers are required for approval to operate as a school in most states, but drilling down the details also helps you get organized for when things start to get messed up – because trust me: they will go off the rails a few times. Especially with the first couple start dates. The more organized you are with the Program Curriculum, the better prepared you'll be.
Your Business Plan.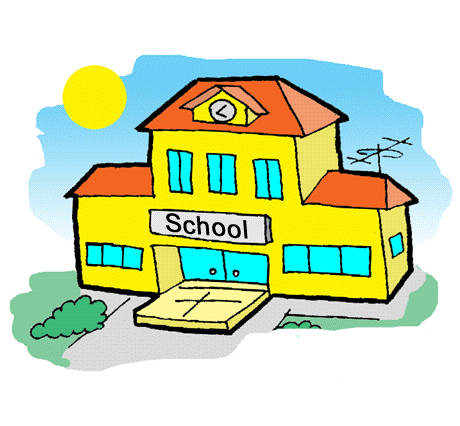 The curriculum details what's being taught, how you deliver it,  and why it's important to the students' career path. The business plan is basically everything else: facilities, staffing, staff training, marketing, enrollment benchmarks (and how you'll meet them), operational procedures, safety, growth and improvement plans, etc.
When starting a trade school, a good business plan will help you get funding as well as help you realize all of the things you haven't thought about yet (I'm not kidding). You will need to plan for everything from desks to lab equipment; from phone lines to advertising copy; from spare pens to fire extinguishers. Some states require such plans be submitted for initial approval to operate, but if your state doesn't: make one anyway. It will prepare you for the future.
When starting your own trade school remember: you will always forget something. That's why you have to plan. Speak with people who run their own schools and ask how they got started, what did they learn, etc. An extra month or two of quality research will save you years of bad decisions.
Your Course Catalog.
The course catalog is sort of the nightmare of all vocational schools. It contains not only program and curriculum information, but all of your academic, student grievance, and student conduct procedures. For vocational schools, it's more than just a schedule of classes. It serves as both the information and rule book for students (schools are required to give a copy to all students when they enroll).
The standard operating procedures for trade schools must be clear. And yes, creating them is very much jumping through hoops, but it's a way for new schools to prove to the state and federal agencies that you're serious about creating a good school and not just getting money from students. Creating your course catalog also forces you as a person starting a trade school to think about things you never do in normal life like what to do if a student disrupts class, dress codes, and what the procedure should be if a student has a problem with a member of staff.
Industry Partners.
You need industry partners for two main reasons:
Ensuring your curriculum is up-to-date and applicable to current practices.
It helps with job placement.
In most states, and for all federal accreditation, states are required to not only publish their job placement rates, but meet a minimum standard as well. If you don't place your graduates, then the governing bodies assume you are not providing a quality education. I always categorized costs of working with industry partners as marketing, but it's also a vital aspect of maintaining job placement for your graduates on an operational and student services basis.
Start-up Capital.
This is true of almost all small business: they never start with enough money. Just because you open a school does not mean that all of the sudden you will have students. At minimum, I always recommend at least three months of market saturation to advertise a new school in a region: local papers, radio, TV spots, streaming media spots, search engine marketing, etc. You. Must. Advertise. If. You. Want. Students.
A huge percentage of your start-up capital should be going to marketing. No students = no school. If you don't make yourself known as a new school… no one knows about you.
Once you're up and running and have regular enrollments, then you can decrease down to the more standard of re-investing 12-15% of revenue back into marketing.
Initial Approval to Operate.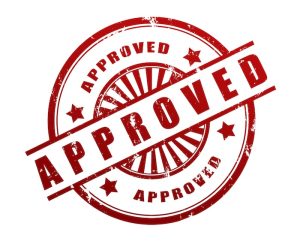 Most states require that a school's curriculum, staff, and operations plan be approved by the applicable agency BEFORE the school opens. Some don't even allow schools to advertise until they've been approved. Once your application is submitted there is generally a site visit to make sure your facilities are adequate, and if there are problems, you can't start classes, which is why a lot of the footwork mentioned above prepare you for getting approval from your state.
Once approved you always have to be re-approved, so this is a constant process that happens anywhere from every 2 to 5 years.
Additionally, this is not federal accreditation, which is what is required in order for your programs to be eligible for FAFSA funding. That's at least two years down the road after you start your first class.
Dedication.
Opening new vocational schools have been some of the most difficult and rewarding projects I've ever done. It's also very serious business. This isn't like opening a pizza shop. You will have people – your students – paying their own hard-earned money for one reason: to learn something new that might give them a better life.
Being a teacher and owning a school should never be taken lightly. You have to work hard, every day, to teach as best you can while simultaneously running the business aspects to keep the place running. Treat the regulatory agencies as your friends, not your enemies. Yes, the regulations can be a pain, but they are there to keep you on track and will help you with quality control. You must take pride in your students and your graduates. When you do that, they'll sense that dedication and work harder for you. At the end of the day, knowledgable graduates are the best marketing tool for your school.
Running a vocational school is an extremely rewarding job, but it's a 7-day a week job. You have to love it, and you have to be dedicated to it. If you're not dedicated, then you're cheating the students and you won't last long.