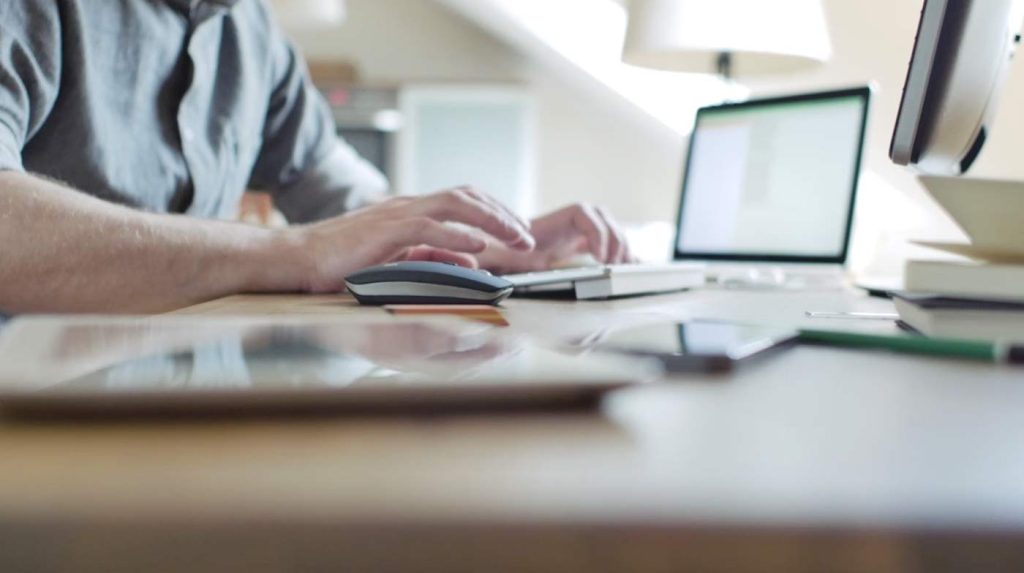 When it comes to running a successful vocational school, it is important to have efficient processes in place to manage student information and communications.
One of the key tools for achieving this is a Customer Relationship Management (CRM) and Student Information System (SIS) software. With so many options available on the market, it can be difficult to determine what features are necessary and how to choose the best system for your school's needs.
In this article, we will discuss some tips on what a vocational school should consider when choosing the right CRM/SIS system for their needs.
…it's a little long… but WORTH IT!

Choosing The Right CRM / SIS For Your School
To ensure that students receive the best education possible, vocational schools must manage their operations effectively.
One way to do this is by using a CRM/SIS system.
A CRM/SIS system is a software application that helps schools manage their interactions with students, from initial inquiries to graduation. It allows schools to automate many tasks, such as admissions, student records management, and financial aid, among others.
However, choosing the right system can be challenging, and vocational schools must consider several factors before making a decision.
Here are some tips for your vocational school to consider when choosing a CRM/SIS system:
Understand What You're Looking For & What They Do…
By default, both a CRM and an SIS system are two sides of the same coin.  They both help run your school but do it from different angles. 
A Customer Relationship Manager (CRM) handles all of your future students needs: it gives a central area for new inquiries to collate and be acknowledged; offer communications and note-taking on the perspective students; allows for the distribution and dissemination of enrollment agreements; the collection and storage of enrollment agreements, etc.  It's there to give you the ability to take them from inquiry to applicant to enrolled in a program (and all the stops between).
In contrast, a Student Information System (SIS) handles all your currently enrolled and graduated students.  This is where you'll store grades and attendance, handle payments, centralize communication, and more – while enrolled till well after they've graduated.
Both will have some automation capabilities, as well as other "bells and whistles" that will make yours and your staffs' lives immensely easier running your school.  They are both talked about in the same breath, but it's good to know the difference between the two of them.
2. Identify Your Needs
Before choosing a CRM/SIS system, take the time to consider your vocational schools specific needs. You should consider what your objectives are and what you hope to achieve with the system.
For instance, if your school wants to streamline admissions and enrollment processes, you may need a system that offers online applications and enrollment that can be filled out digitally. Alternatively, if your school needs to improve communication with students, a system that includes email and text messaging capabilities may be more appropriate. OR… maybe you need all that and then some!
 By identifying specific needs, schools can narrow down the options and find a system that meets their requirements.
Consider Scalability
You should also consider scalability when choosing a CRM/SIS system. You should choose a system that can grow and adapt as the school expands. The system should be able to handle an increasing number of students, courses, and staff members without compromising its performance. Additionally, the system should be flexible enough to accommodate new features and functionalities as the school's needs evolve.
BUT!!! Read the fine print!  
There is software out there that will charge per student beyond a certain number. 
For example, you might have 50 students for free and then $7 per students thereafter…per month! If your goal is to take your student body from a meager 50 students to 200, that's an extra $1,050 that you may have to pay either per year or per month!
That cost could block your expansion if your price point can't keep up or unless you increase student tuition.  And both could hinder your plans to grow your school!
If you're not sure if the software charges per student…ask! 
If they do charge per student, figure out if their features outweigh the cost.  If not, move on…there's plenty of software whose price is lower per student or, even better… don't charge per student at all!
Look for an all-in-one solution
When choosing a CRM/SIS system, it is important to look for an all-in-one solution that includes all the necessary features. This will ensure that all data is centralized and easily accessible, making it easier to manage and maintain. Look for features such as student enrollment, scheduling, attendance tracking, grading, and billing to ensure that all administrative tasks can be completed through a single platform.
Conversely, if you do decide to go with a separate CRM system and a separate SIS system, look for ones that offer seamless integration with each other! 
The operative word there is "seamless"!  Seamless integration between 2 platforms reduces the potential of data loss during transfer between the two systems but not to the extent that an all in one solution can offer.
Consider user-friendliness
The ease of use is another critical factor to consider when choosing a CRM/SIS system.
Now… that's not to say that you should be able to pick it up and manipulate it perfectly the first time!  Every capable and worthwhile software will have a learning curve.  But you shouldn't need a Ph.D. in computer programming to be able to run the darn thing!
The system should be intuitive and easy to navigate, even for users with limited technical expertise. It should have a user-friendly interface and provide clear instructions for performing tasks.
Additionally, the system should offer training and support resources, such as online tutorials, user manuals, or customer support channels, to help users get the most out of the system.
Assess customer support
When investing in any software system, it is important to assess the level of customer support provided. Look for a CRM/SIS system with a dedicated customer support team that can provide timely assistance and support when needed. The system should also have a comprehensive knowledge base and user community where staff can find answers to their questions.
When evaluating the customer support, there's a couple of benchmarks to keep in mind.  Things like timeliness of response, knowledge of product, ability to correct issues are key but often, you can't gauge that upon looking at the software during demo or on signing up.
So… here's a trick: request a guided demo after going through your self-evaluation of the software!  More often than not, you'll get a rep or even a member of the customer support team.  Either way… as them about their customer support.  Be as direct as "how long does it take for customer support to respond to a ticket (approximately)?" or "if I have a question, is there a way to talk to support directly?"
These are things you really want to know ahead of time!  Can make the difference in your experience with the product!
Look for customization options
Every vocational school is unique, and as such, it is important to choose a CRM/SIS system that can be customized to meet your specific needs. Look for a system that offers customizable fields and reports, as well as the ability to create custom workflows and automation. This will allow you to tailor the system to your school's specific requirements, rather than having to adapt to a one-size-fits-all solution.
Evaluate security features
And finally, with sensitive student data being stored on the system, it is crucial to evaluate the security features of any CRM/SIS system being considered. Look for a system with robust security features, such as data encryption, firewalls, and user authentication. The system should also adhere to industry-standard security protocols to ensure that data is protected at all times.
*****
There are, of course, other things to consider when looking into a CRM/SIS system but these are solid basics to get you going! As you start to compare and contrast, those tips will modify and grow as you start to know what your specific needs are but keep these basics in mind!
They're a good place to start from!
The Elephant In The Room...
Yep! I hear you!  You're thinking "Hold Up!  This is an article about tips for choosing the right CRM / SIS system written by a company that makes CRM / SIS systems?!?  They got some nerve!"
First… you're right!  We do have some nerve!  But it's (…dare I say?) "well-earned" nerve! 
Everyone who works at poliSCHOOL has had experience with vocational schools – both teaching in them as well as working as administrators for them.  It's a different world than more traditional forms of education especially if you are a small to medium sized school working on scaling up. 
We know the rigors of enrolling students into a variety of programs: first using Excel spreadsheet after Excel spreadsheet when you first open and then cobbling together more sophisticated services using a variety of programs both online and off to streamline the process as interest in your program makes spreadsheets unsustainable.  We've all been through the "freak-out's" starting the accreditation process and worrying about what state and federal accreditors will think of your storage process or what they're going to require you to upgrade system wise and can you meet those upgrades without breaking your bank.
Our nerve comes from our experience in going through that for years and realizing that there was no guidance on how to navigate such turbulent and ever-changing waters… especially in the digital age when there seems to be so many choices.
But there's another reason we're writing this article:  choosing a new CRM / SIS system for your trade school is kind of like choosing your new home (or personal trucking rig, if you're a trucking school…) – it's a long-term commitment!  Most accreditors require your system maintain records for at least 5-7 years after students graduate.  And since most systems also offer record storage, you're talking about a serious relationship between your trucking school and that software! 
If you're using it right you're living in your CRM/ SIS system daily, depending on it, and comfortable about all the features it offers!  Kind of like a home.
And just like every house is the perfect home for everybody… not every CRM / SIS system is right for every school!  We definitely encourage you to take a look at our software (seriously!  Feel free to sign up for a demo!) but if it's not right, it's not right!
But take these tips with you as a guide to figuring out what you're looking for in the perfect system.  It's out there and whether it's our platform or anothers', we want to empower you in finding your future home.